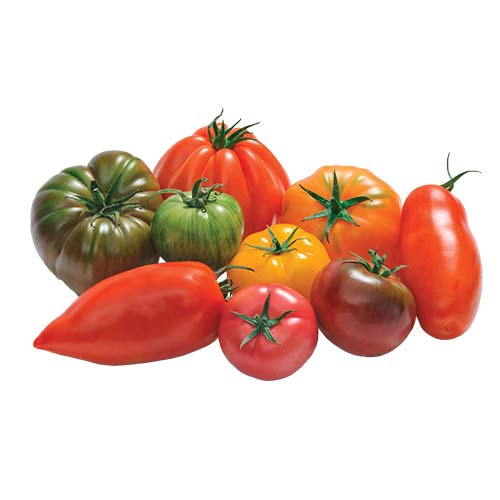 Also available in :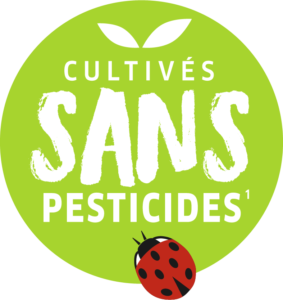 Unique assortment of more than 8 types of tomatoes, including 1 exclusive per package in various shapes, colours and flavours: Aumônière, Marmande d'Antan, Noire d'Antan, San Marzano, Cornue, Green d'Antan, Rose, Orange, Yellow and Téton de Vénus.
The composition of the assortment respects the rhythm of production and the maturity of the varieties.
Available 12 months out of 12.
Seasonality of the product
| | | |
| --- | --- | --- |
| DESIGNATION | PACKAGE SIZE | EAN 13 |
| SAVEURS D'ANTAN Cat. 2 - 3.5 kg | wooden package with straw 40x30x12 | 3 370 560 500 799 |
| SAVEURS D'ANTAN Cat. 2 - 3.5 kg No synthetic pesticide treatment from flower to plate | wooden package with straw 40x30x12 | 3 370 569 802 214 |
| SAVEURS D'ANTAN Cat. 2 - 3.5 kg | cardboard box 40x30x12 | 3 370 560 501 529 |
| SAVEURS D'ANTAN Cat. 2 - 1.5 kg | baby wooden parcel 30x20x9 | 3 370 560 501 697 |
| SAVEURS D'ANTAN Cat. 2 - 1.5 kg No synthetic pesticide treatment from flower to plate | baby wooden parcel 30x20x9 | 3 370 569 803 242 |
| SAVEURS D'ANTAN Cat. 2 - 6x750 g | cardboard tray 60x40x9 | 3 370 560 501 765 |
| SAVEURS D'ANTAN Cat. 2 - 6x750 g No synthetic pesticide treatment from flower to plate | cardboard tray 60x40x9 | 3 370 560 501 765 |
| SAVEURS D'ANTAN - tray 750 g x6 Organic range | box 60x40x11 | 3 370 569 800 999 |
| SAVEURS D'ANTAN - 3,5 kg Organic range | wood with straw 40x30x12 | |
| SAVEURS D'ANTAN Cat. 2 - 3.5 kg Full earth range | wooden package 40x30x12 | 3 370 560 500 799 |