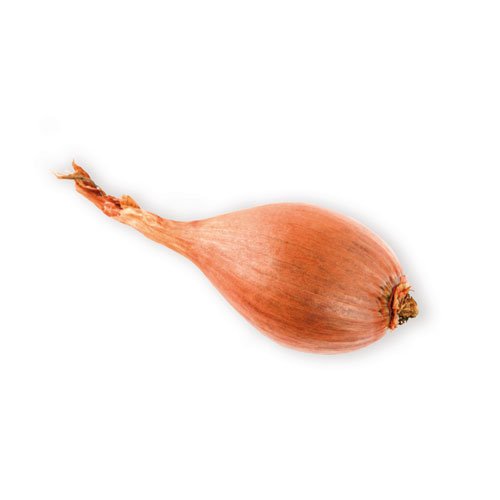 Also available in :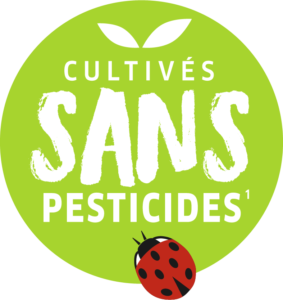 The traditional shallot is planted and harvested by hand.
A planted bulb produces a tuft of about ten bulbs whose common root breaks at harvest, leaving a "callus" at the base of each shallot.
The packaging range is very diverse, from the 250 g net to the 5 kg bag and the 500 g braid.
Thanks to suitable and ideal storage conditions, it retains all its qualities throughout the year.
Seasonality of the product
| | | |
| --- | --- | --- |
| DESIGNATION | PACKAGE SIZE | EAN 13 |
| winglass 250g - calibre 24/36 (5 kg) | cardboard 40x30, plastic ach (40x30) | 3 370 569 801 781 |
| Range+ 250 g - calibre 24/36 (5 kg) | cardboard 40x30, plastic ach (40x30) | 3 370 561 601 297 |
| Range+ 250 g - calibre 24/36 (5 kg) No synthetic pesticide treatment from leaf to plate | cardboard 40x30, plastic ach (40x30) | 3 370 569 803 709 |
| Winglass 250g - calibre 24/36 (10 kg) | box 60x40 | 3 370 569 801 781 |
| Range+ 250 g - calibre 24/36 (10 kg) No synthetic pesticide treatment from leaf to plate | box 60x40 | 3 370 561 601 297 |
| Range+ 250 g - calibre 24/36 (10 kg) | box 60x40 | 3 370 569 803 709 |
| Winglass 500g - calibre 24/36 (5 kg) | box 40x30 | 3 370 569 801 804 |
| Range+ 500 g - calibre 24/36 (5 kg) No synthetic pesticide treatment from leaf to plate | box 40x30 | 3 370 561 601 303 |
| Range+ 500 g - calibre 24/36 (5 kg) | box 40x30 | 3 370 569 803 716 |
| Winglass 500g - calibre 24/36 (10 kg) | box 60x40 | 3 370 569 801 804 |
| Range+ 500 g - calibre 24/36 (10 kg) | box 60x40 | 3 370 561 601 303 |
| Range+ 500 g - calibre 24/36 (10 kg) No synthetic pesticide treatment from leaf to plate | box 60x40 | 3 370 569 803 716 |
| Winglass 1kg - calibre 24/36 (10 kg) | box 60x40 | 3 370 569 800 203 |
| Winglass 1kg - calibre 24/36 (10 kg) No synthetic pesticide treatment from leaf to plate | box 60x40 | 3 370 569 804 003 |
| Stapled fillet - size plus 36 (5 kg) | net | 3 370 569 800 043 |
| Stapled fillet - size plus 36 (5 kg) No synthetic pesticide treatment from leaf to plate | net | 3 370 569 803 761 |
| Bc couseur net - gauge plus 36 (5 kg) | net | 3 370 562 800 033 |
| Bulk - gauge plus 36 (5 kg) | box 40x30 | |
| Braided 500 g - size 30/50 (3 kg) | box 40x30 | 3 370 569 800 289 |
| Braided 500 g - 6 kg | box 60x40 | 3 370 569 800 289 |